Recipes
Stuffed Tomato Plate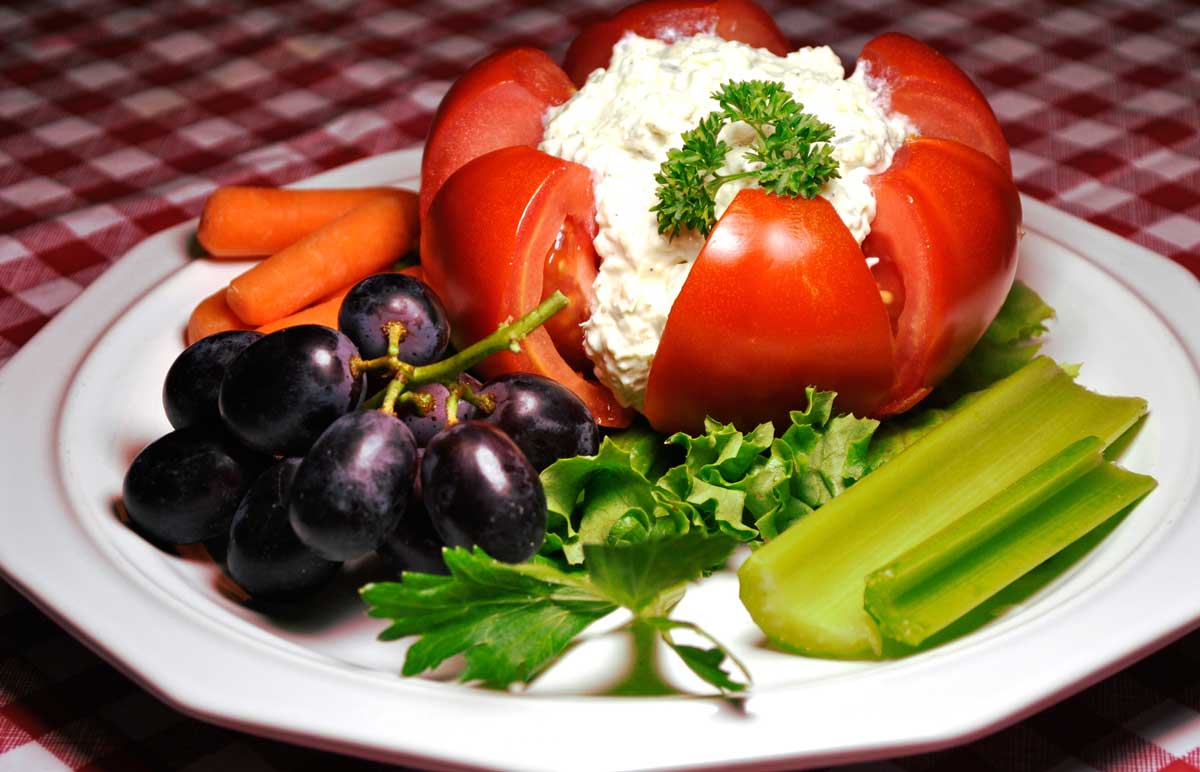 Your summertime staple in the South is quick and easy with Knott's Chicken Salad. Homegrown tomatoes make this even more delightful.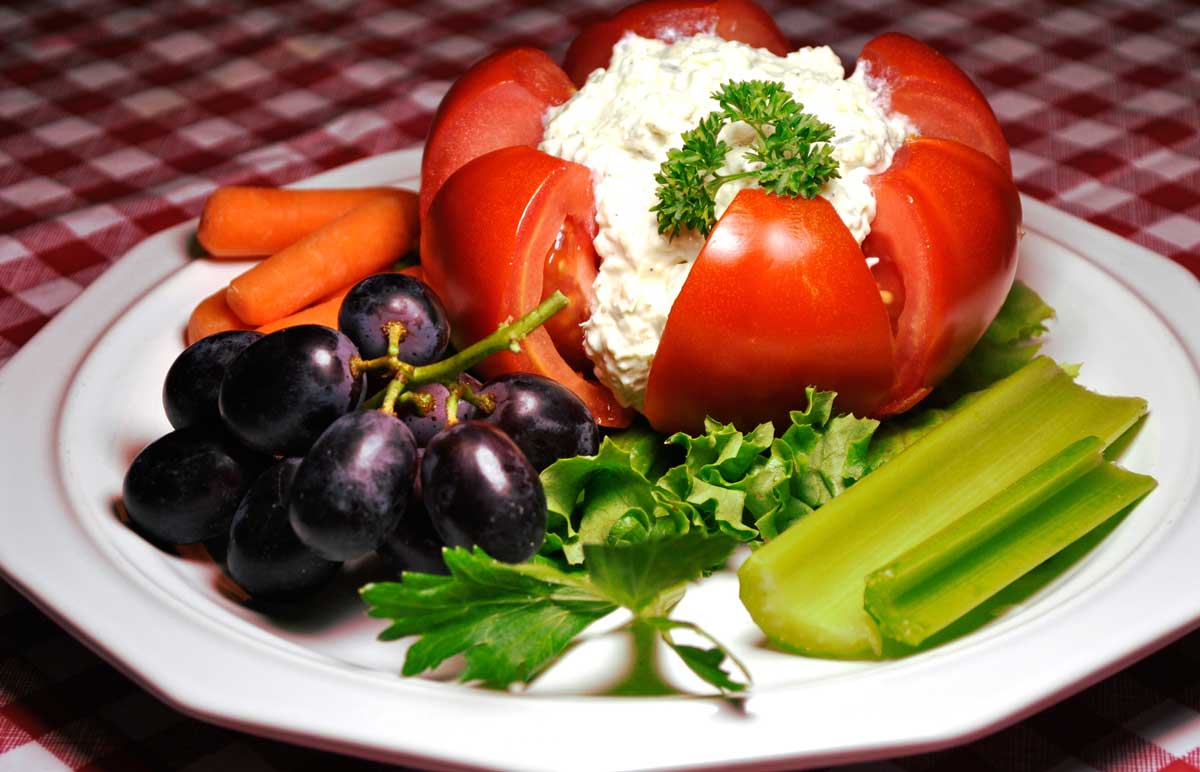 Ingredients
2 large, red tomatoes
Knott's Chicken Salad
seasonal fruit or raw vegetables
Instructions
Without cutting all the way through, slice across the top of the tomato, cutting it into wedges.
Flare out the wedges and add a heaping scoop of Knott's Chicken Salad.
Add your favorite fruits or vegetables. For a little crunch, serve with your favorite crackers.