Recipes
Southern Charcuterie Board
Southern Charcuterie Board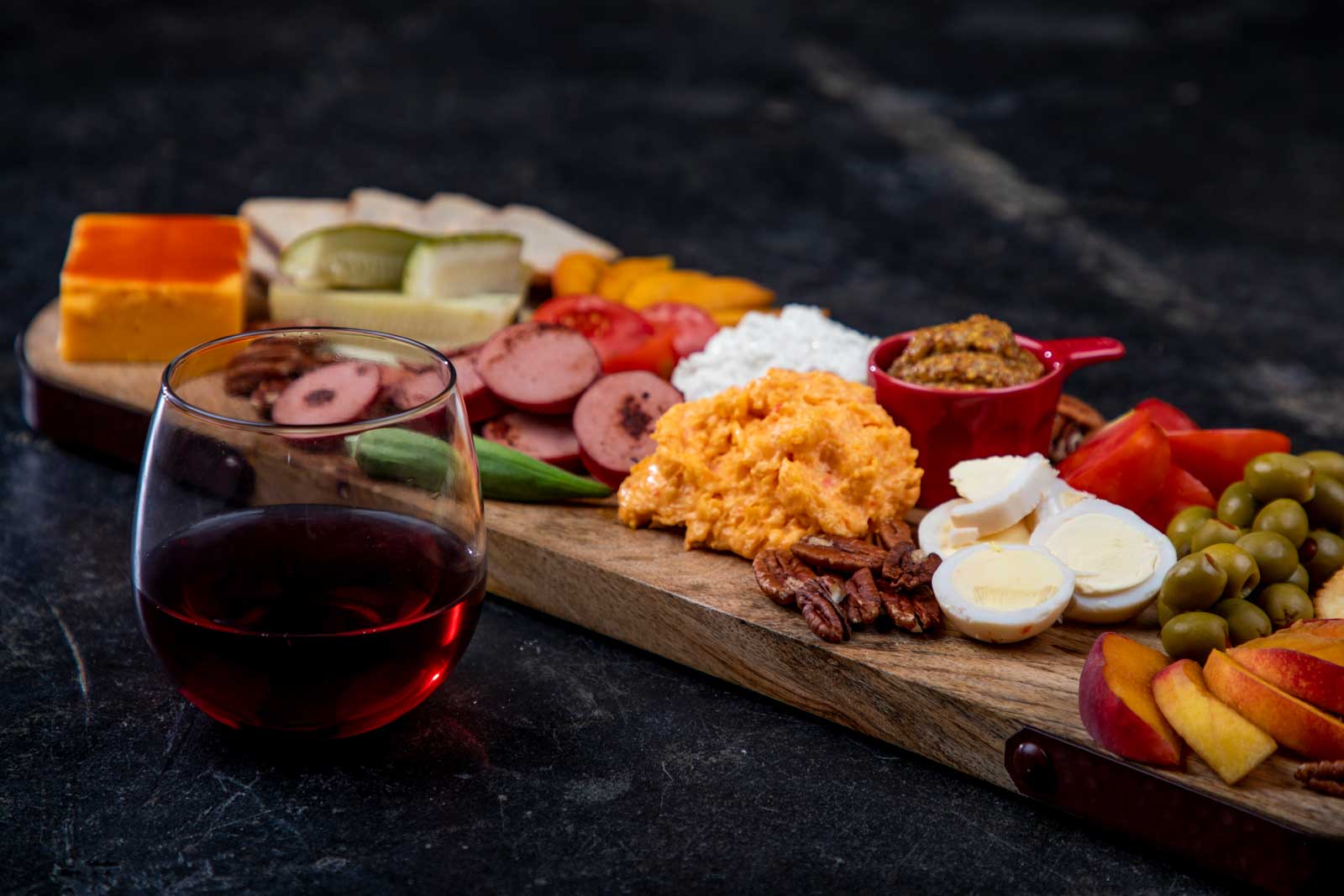 Get creative, adjust ingredients to your own taste!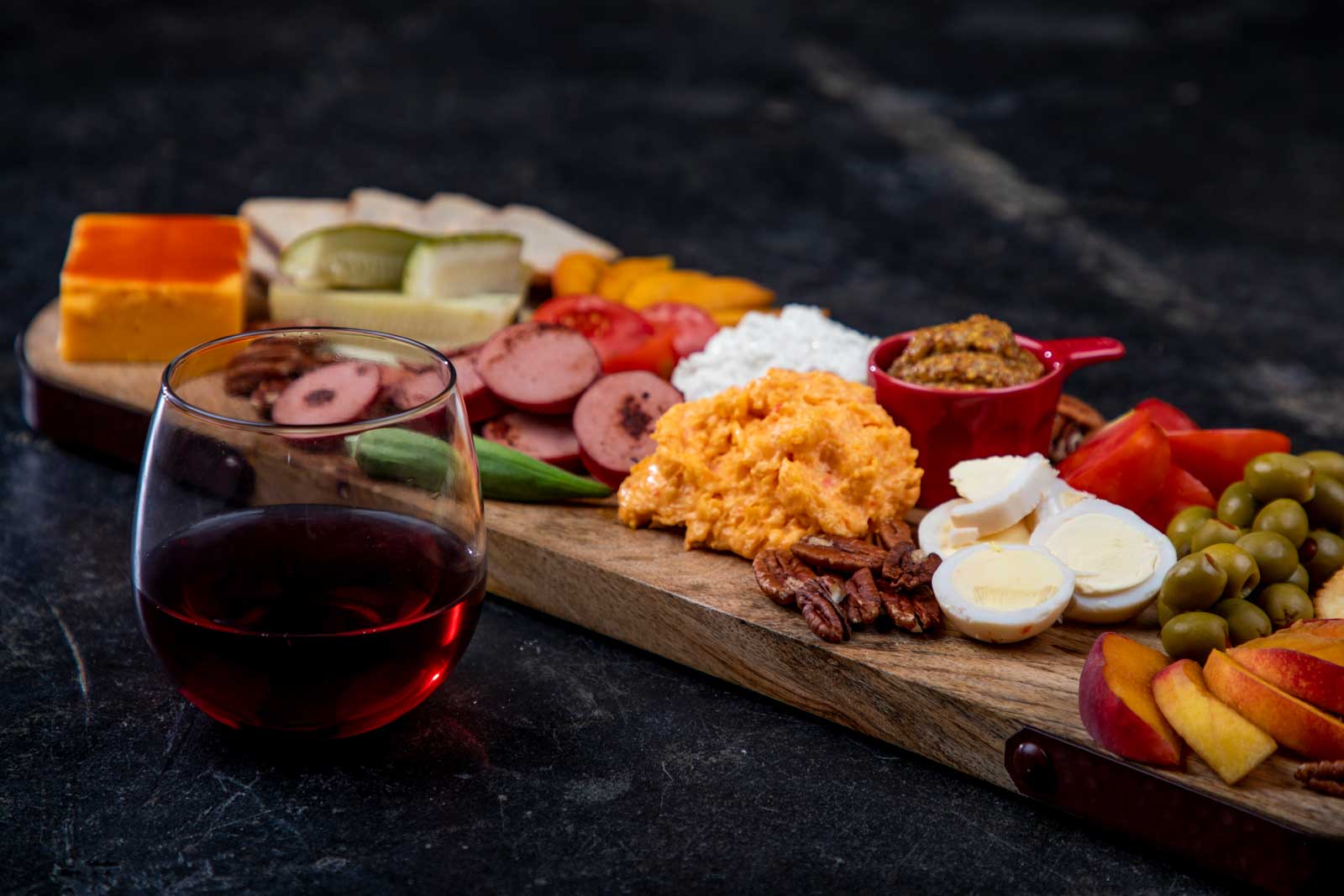 Ingredients
melba toasts
crackers
pecans (or other nut)
green olives
block of cheddar cheese
hot sauce
tomatoes
peaches
pickles
okra
hot mustard
Knott's Pickled Bologna
Knott's Chicken Salad
Knott's Old Fashioned Pimiento Cheese Spread
Knott's Pickled Eggs
Instructions
Sear pickled bologna in skillet.
Slice tomatoes.
Slice peaches.
Arrange on board to your liking.