Recipes
Smoked Gouda Pimiento Mac 'n' Cheese
Smoked Gouda Pimiento Mac 'n' Cheese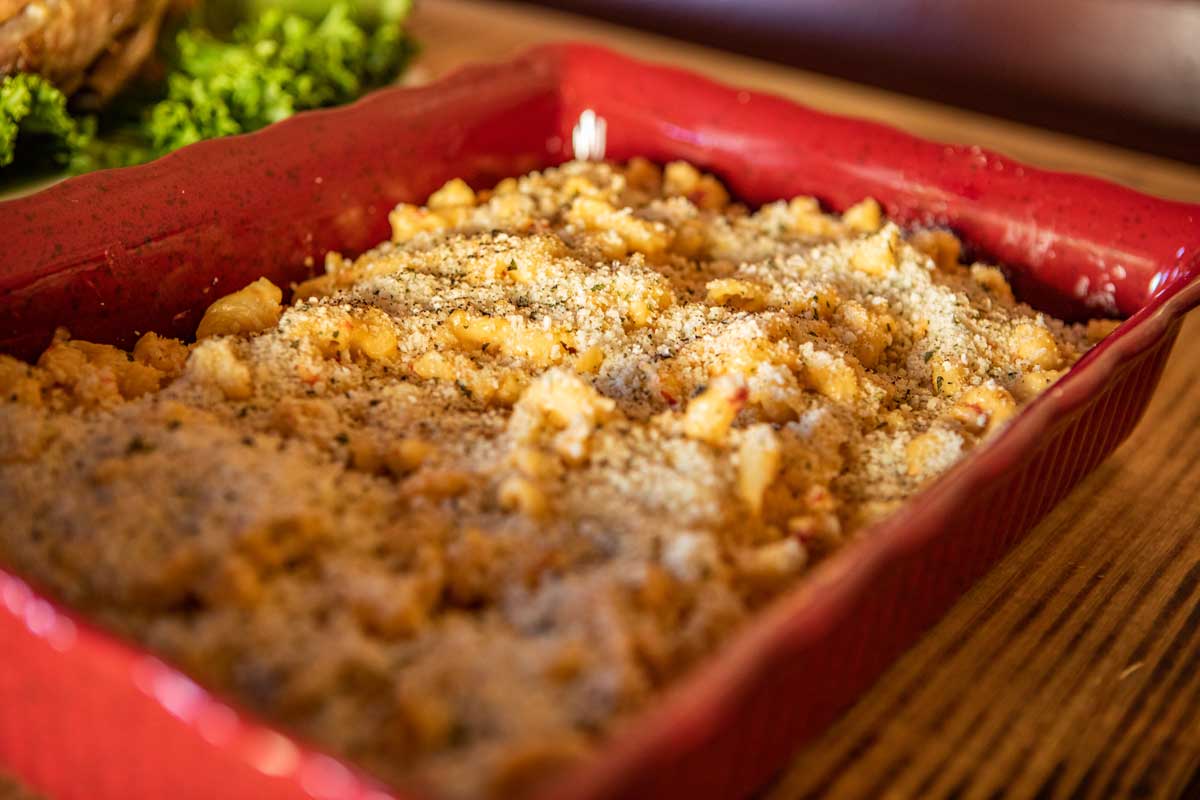 This mouthwatering Smoked Gouda Pimiento Mac 'n' Cheese recipe will be a crowd-pleaser at your next dinner or event! Choose your favorite flavor of Knott's Pimiento Cheese to put a unique spin on a classic dish.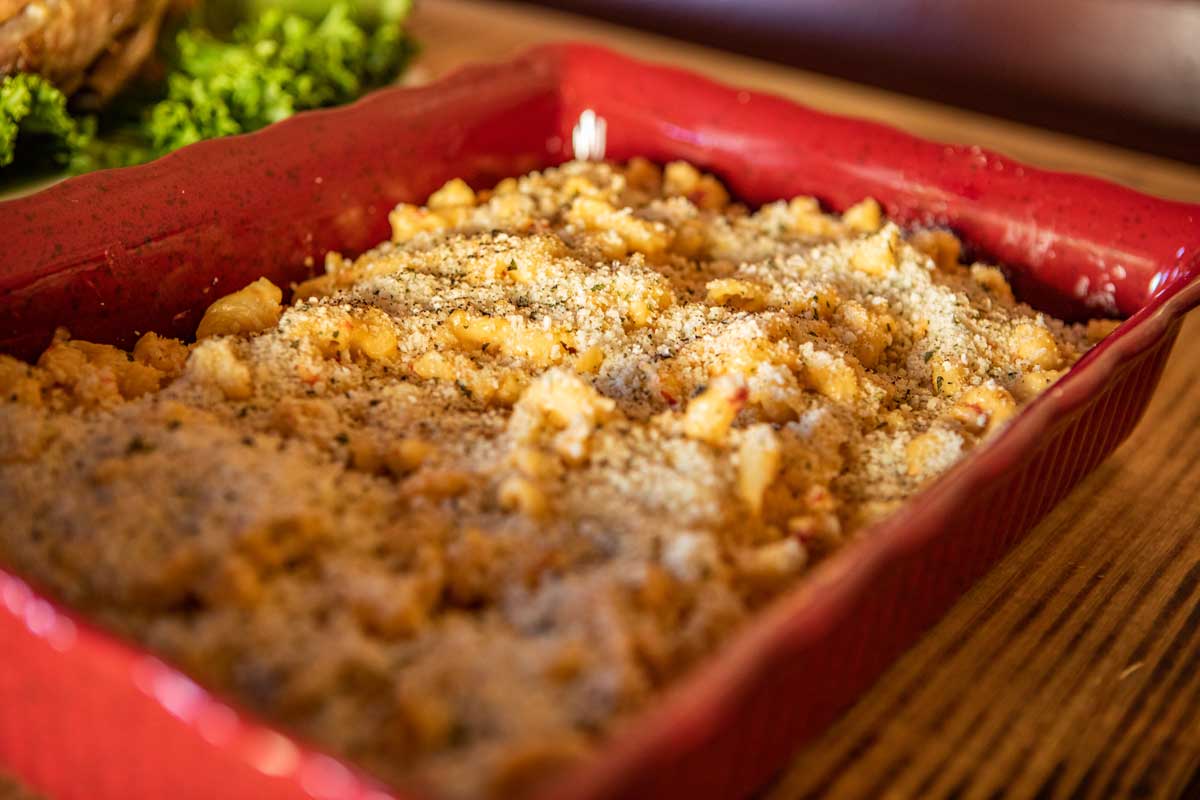 Ingredients
3 cups al dente pasta
1 small onion
3 tablespoons butter
3 tablespoons flour
1 teaspoon ground mustard
2 cups milk
12 oz. Knott's Smoked Gouda Pimiento Cheese
4 oz. grated smoked gouda
½ teaspoon black pepper
1 tablespoon worcestershire sauce
1½ cups panko bread crumbs
2 teaspoons olive oil
2 teaspoons parsley
Instructions
Preheat oven to 400°F.
Saute onions until translucent and soft.
Stir together olive oil, parsley and breadcrumbs.
Make a roux. First, melt butter. Add flour. Brown flour/butter mixture about 1-2 minutes.
Whisk in milk and cook for 3-4 minutes until thick, like gravy. Add pepper to taste.
Remove from heat. Add onion, shredded smoked gouda, mustard, worcestershire sauce and Knott's Pimiento Cheese. Stir to combine.
Add pasta. Stir pasta to coat. Top with breadcrumbs.
Bake in oven for 10 minutes or until breadcrumbs are golden brown.