Recipes
Pimiento Thumbprint Shortbreads with Jam
Pimiento Thumbprint Shortbreads with Jam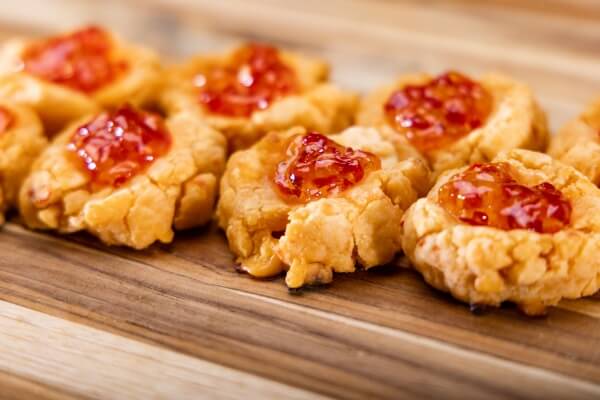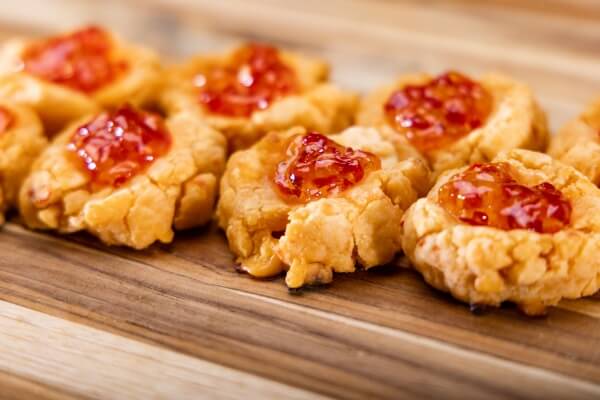 Ingredients
2 Tbl. Butter, softened
2 cups Knott's Pimiento Cheese
2 ½ cups of flour (or more as needed)
½ tsp salt
Hot Pepper Jam
Instructions
Pre-heat oven to 350 degrees.
Combine butter and pimiento cheese. Mix together until well blended. Add the flour and salt. Mix until blended.
Form dough into 1-inch balls and place on ungreased cookie sheet. Make a thumbprint in the top of each cookie. Bake for 12-15 minutes until very lightly browned around the edge. Remove to a wire rack to cool completely. Before they cool if the indentation isn't deep enough, make it deeper
Once cooled, fill indentations with a dollop of jam.