Recipes
Pimiento Cheese Cornbread
Pimiento Cheese Cornbread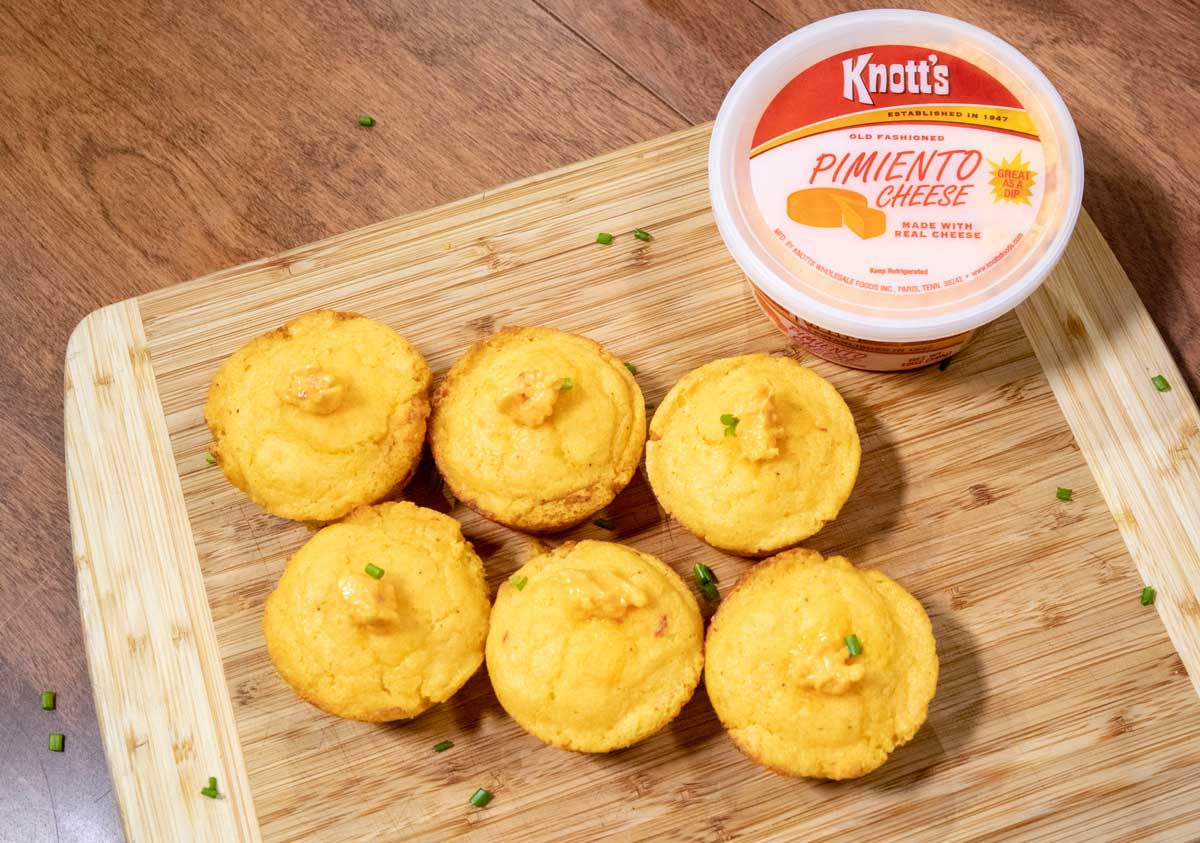 Knott's Pimiento Cheese Cornbread — pure south in your mouth! These cheesy cornbread muffins will leave everyone at your table wanting more.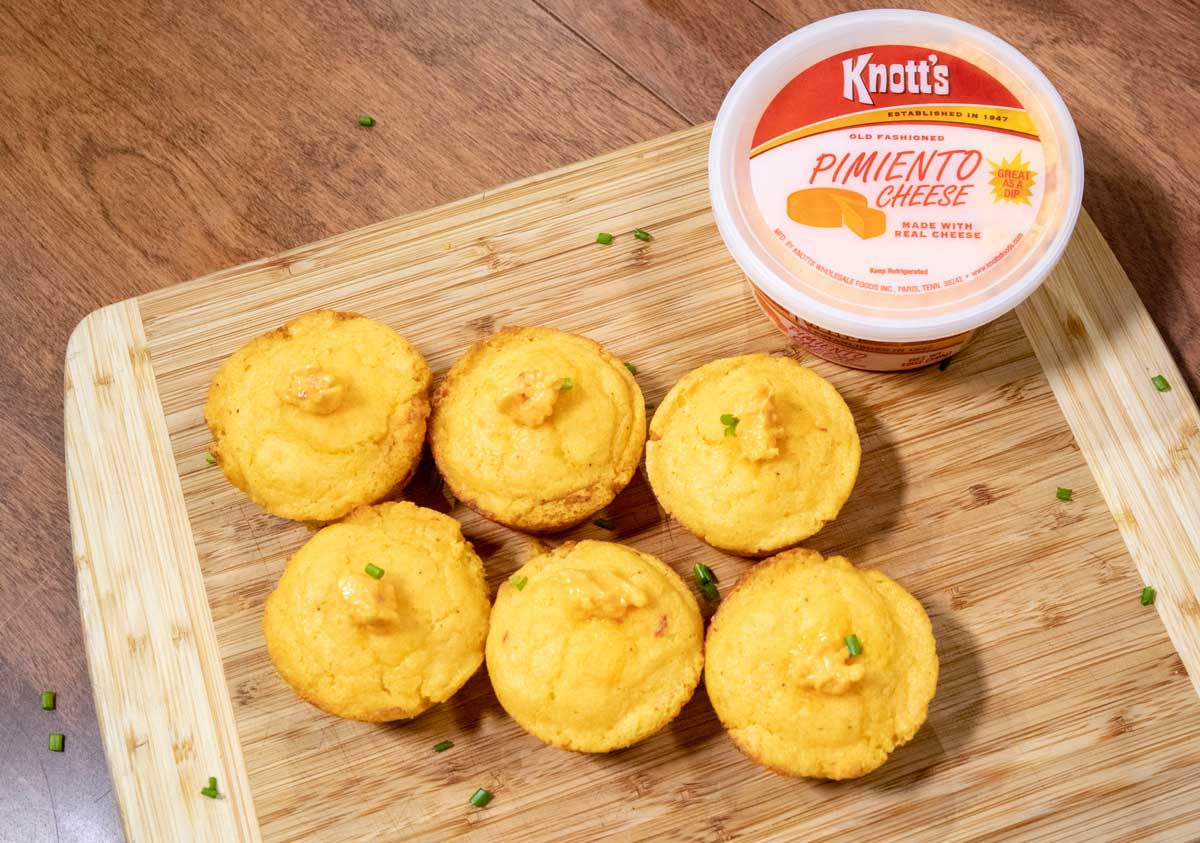 Ingredients
1 1/2 cups of corn meal
1/2 cup flour
2 teaspoon baking powder
1 teaspoon salt
pepper (to taste)
12 oz Knott's Pimiento Cheese
2 eggs, slightly beaten
1 1/2 cups buttermilk
Instructions
Preheat oven to 375°F.
Mix together cornmeal, flour, baking powder, salt and pepper.
Add pimiento cheese.
Add eggs.
Add buttermilk and mix until just combined. Do not overmix.
Melt butter in muffin tins or cast iron skillet in oven. Butter should be sizzling but not browning.
Spoon batter into pan. If using muffin tins, fill cups 2/3 full. Do not use muffin liners.
Bake for 15-18 minutes or until slightly golden and cooked through.