Recipes
Knott's Smoked Gouda & Shallots Pizza
Knott's Smoked Gouda & Shallots Pizza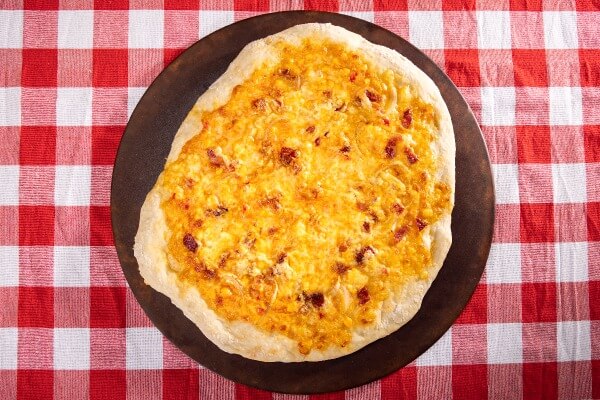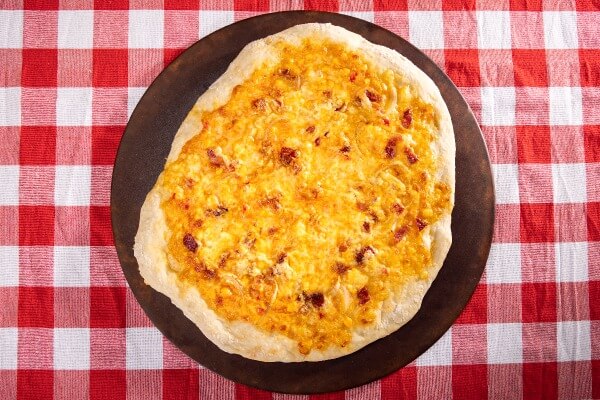 Ingredients
Pizza crust (homemade or store bought)
Knott's Smoked Gouda Pimiento Cheese
1 Shallot, thinly sliced
Bacon (cooked and crumbled)
Shredded Gouda
Hot Honey
Instructions
Prepare crust
Thinly slice shallots and caramelize in pan with 1 tsp of sugar and 1 Tbl of water.
Assemble pizza: Knotts Smoked Gouda, Shallots, Bacon and top with shredded gouda.
Bake for 12-15 minutes or until crust is golden and cheese is melted.
Drizzle with hot honey prior to serving.