Recipes
Knott's Pimiento Potato Casserole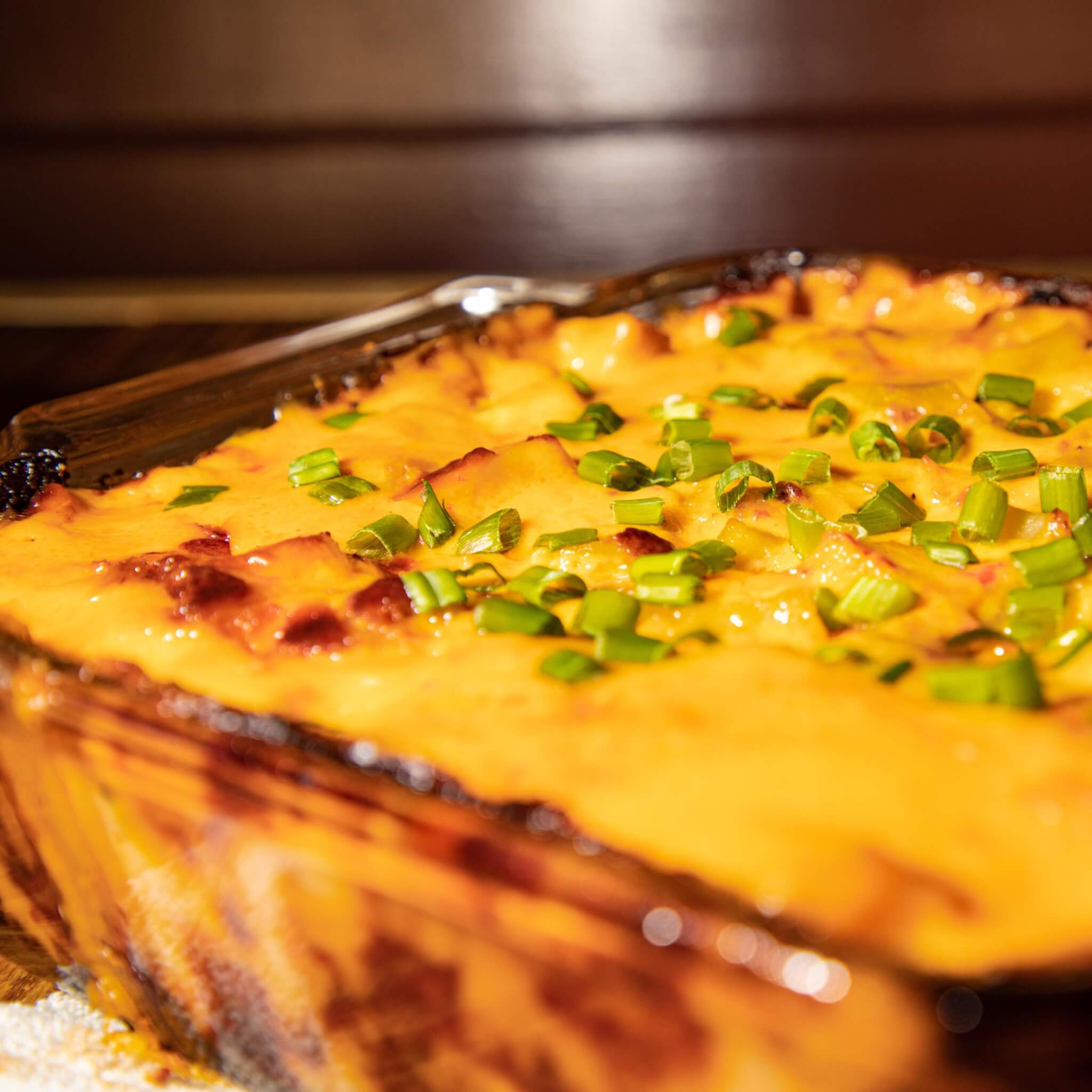 Knott's Pimiento Potato Casserole is perfect for any gathering!  Your family and friends will want this at every event from now on!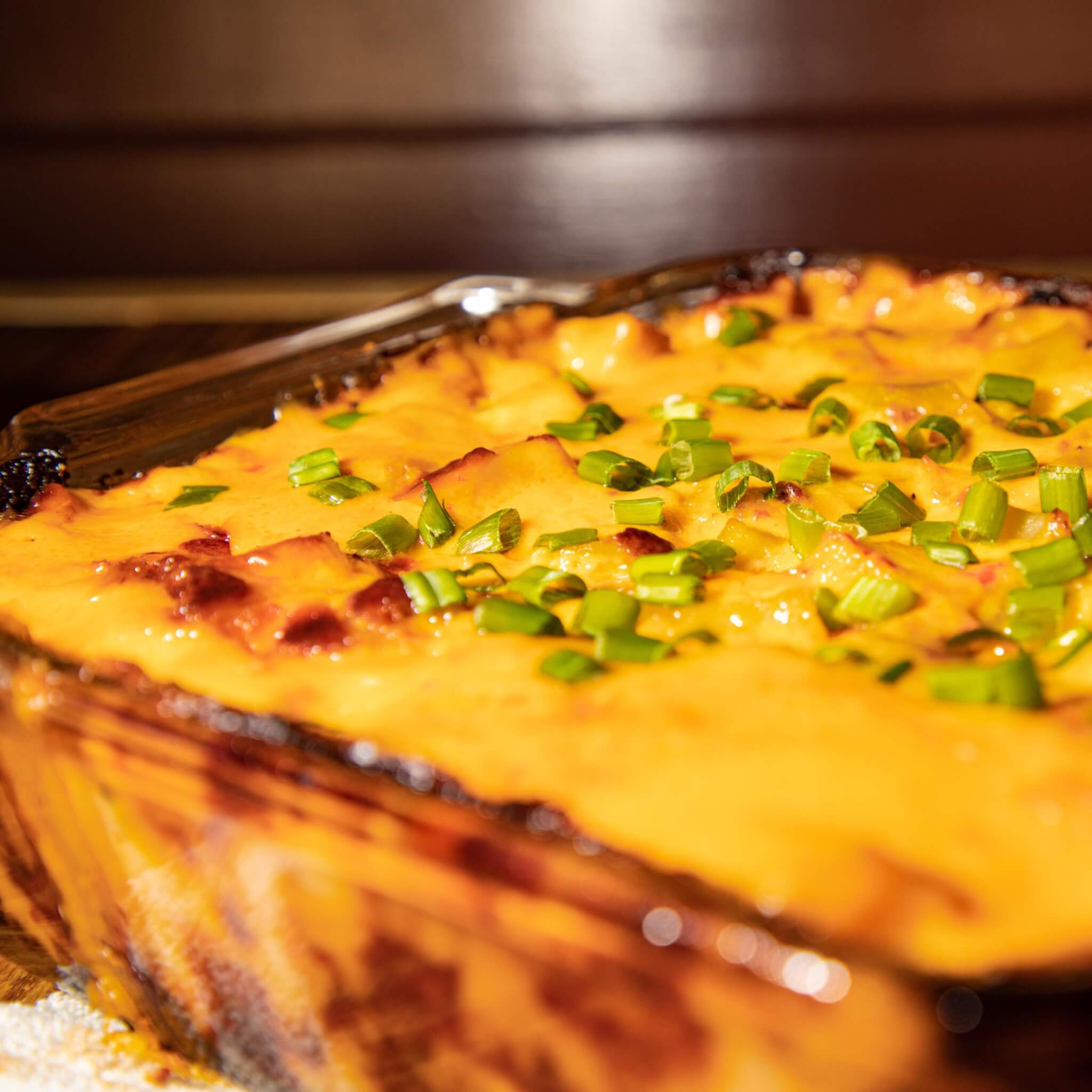 Ingredients
8 red skin potatoes, peeled and cubed
2 — 16 oz containers of Knott's Pimiento Cheese
salt and pepper (to taste)
1/3 cup green onion, finely chopped
1/2 cup bacon crumbles
Instructions
Preheat oven to 350°F.
Peel red skin potatoes and cut into cubes.
In a large saucepan, bring 8 cups water to boil. Add potatoes and cook until slightly tender. Remove and drain potatoes.
In a large mixing bowl, combine potatoes, bacon crumbles, Knott's Pimiento Cheese, and salt and pepper (to taste).
Transfer to a baking dish.
Bake in oven 30-40 minutes or until casserole is heated throughout.
Top with chopped green onions.