Recipes
Knott Yo Grandma's Deviled Eggs
Knott Yo Grandma's Deviled Eggs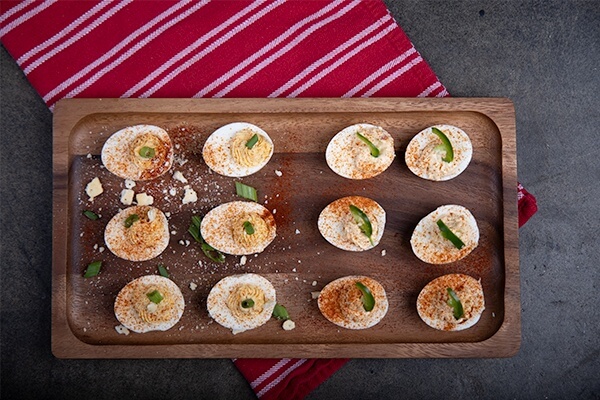 Kick up a classic and create a new family favorite! This deviled egg recipe features Knott Yo Grandma's Pimento Cheese.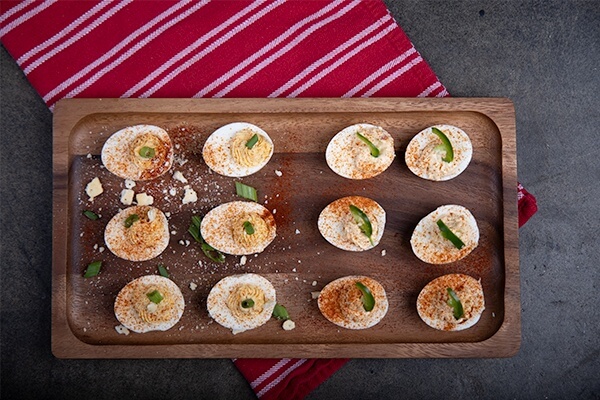 Ingredients
6 tablespoons Knott Yo Grandma's Pimento Cheese or Knott Yo Grandma's Jalapeño Pimento Cheese
6 hard boiled eggs
¼ cup mayonnaise
salt and pepper (to taste)
paprika (to taste)
thinly sliced green onions
butter crackers
Instructions
Peel the hard boiled eggs. Slice in half and remove yolks. Place yolks in bowl.
Mash the yolks, and stir in Knott Yo Grandma's Pimento Cheese, mayonnaise, salt and pepper. (You can also add all these ingredients to a food processor and process to smooth.)
Transfer mixture to a piping bag (or plastic food storage bag with a cut corner) and pipe into egg whites.
Garnish with green onions, crushed butter crackers and a dusting of paprika.