Recipes
Fancy Potato Skins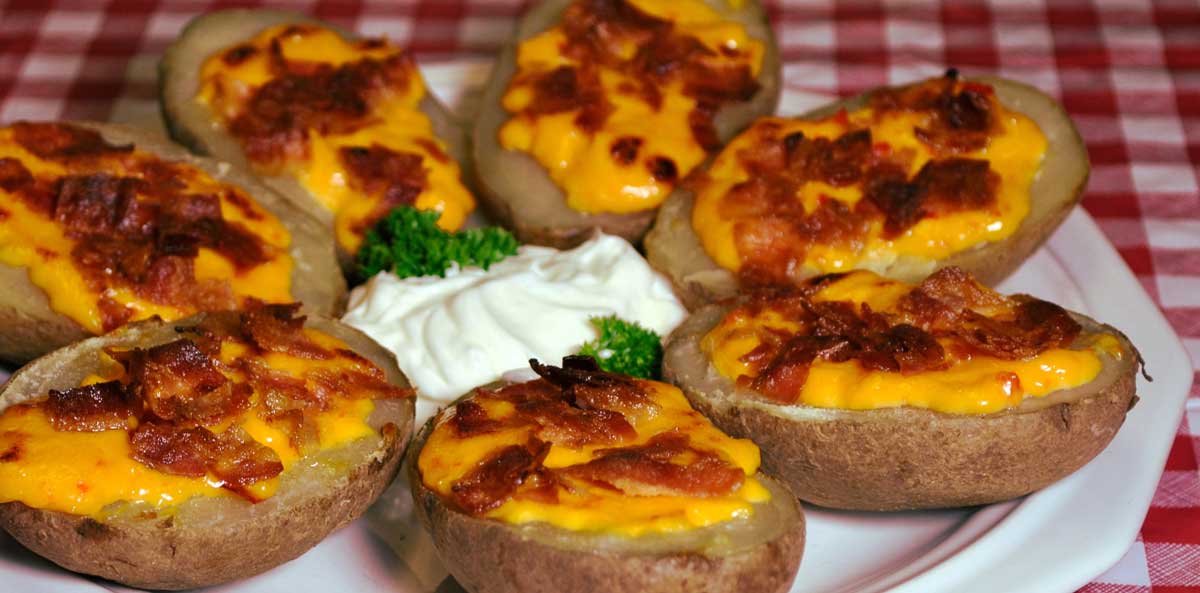 Potato Skins are taken to a whole new level with your favorite Knott's Pimiento Cheese flavor.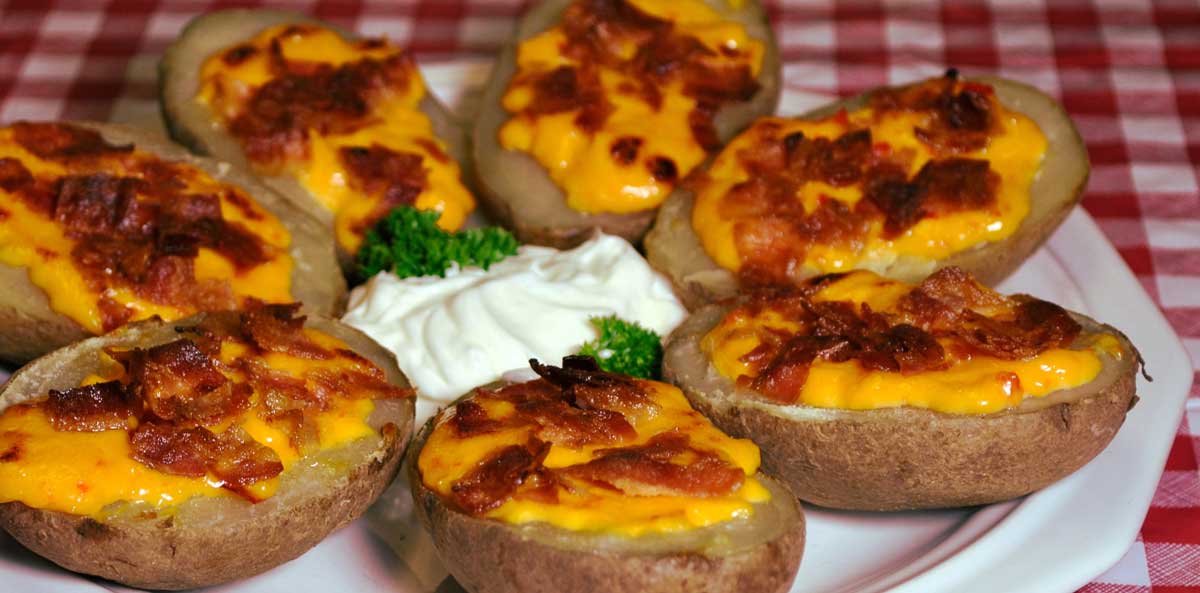 Ingredients
6 small potatoes
12 oz. container of Knott's Old Fashioned Pimiento Cheese Spread (For a little extra spice, try Knott's Jalapeño or Chipotle Pimiento Cheese).
6-8 slices of bacon
Kosher salt
Instructions
Heat oven to 350°F
Salt the potatoes, poke with fork 8-12 times and wrap each in aluminum foil.
Bake for 1 hour.
Pan fry the bacon until crispy, then chop bacon into small pieces.
After potatoes cool, slice in half horizontally, and place them on a baking sheet skin down.
Spoon out the inside leaving about ¼ inch around the skin.
Fill with Knott's Old Fashioned Pimiento Cheese and top with bacon.
Place under broiler until cheese starts to melt and potatoes are tender.