Recipes
Chipotle Pimiento Cheese Quiche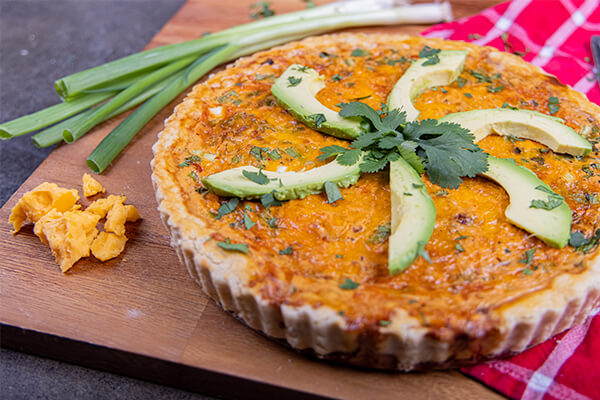 Enjoy the savory flavor of Knott's Chipotle Pimiento Cheese Quiche! Made to cheesy perfection, this recipe is going to be a hit with your family and friends!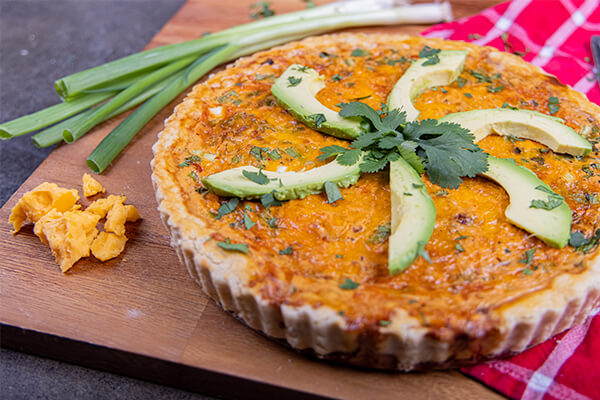 Ingredients
homemade or store bought pie crust
6 eggs
1/2 cup whole milk
4 oz Knott's Chipotle Jack Pimiento Cheese
3 green onions, sliced
½ cup black beans
½ cup roasted corn
1-2 tablespoons chopped cilantro
2 chipotles plus 1-2 teaspoons adobo sauce
1 teaspoon salt
1/2 cup shredded cheddar cheese
Instructions
Preheat the oven to 350°F.
Prepare and roll out pie crust. Place in a 9-inch pie plate. Fill with parchment paper and pie weights or dried beans. Bake for 10-15 minutes at 350 degrees. Remove pie weights and bake for an additional 10 minutes. (After removing the pie crust from the oven, increase oven temperature to 375°F.)
Whisk together the milk, pimiento cheese, eggs, salt, chipotle peppers and adobo sauce.
Add black beans, corn, green onions and cilantro to the pie plate.
Pour the egg mixture over the top.
Sprinkle the top with cheddar cheese.
Bake for 25-30 minutes until the center is set.
Let stand for 5 minutes before serving.
Serve with extra chopped cilantro, salsa and fresh sliced avocado if desired.