Recipes
Buffalo Chicken Dip Sliders
Buffalo Chicken Dip Sliders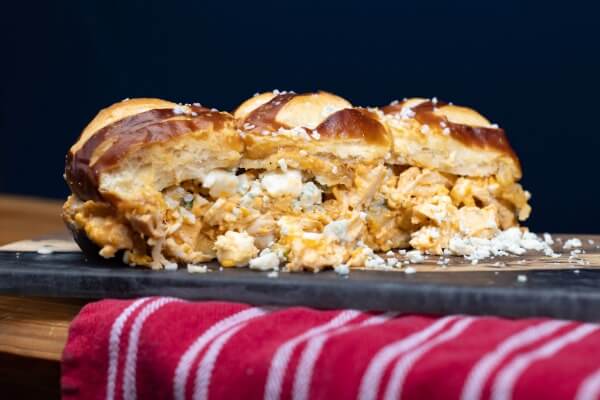 Enjoy these buffalo chicken sliders as a game-day staple or just a casual dinner at home!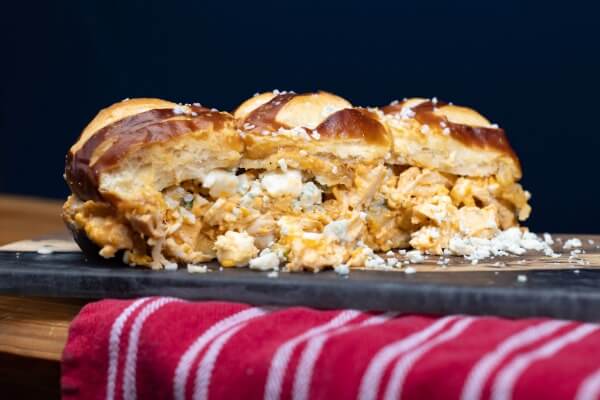 Ingredients
1 Package of Hawaiian rolls (or rolls of choice; 12 count)
1 Container Knott's Buffalo Chicken Dip
Rotisserie Chicken (shredded)
Bleu Cheese Crumbles
2 Tablespoons Butter
1 Teaspoon Dried Minced Garlic
Instructions
Preheat oven to 350 degrees.
De-bone Rotisserie Chicken.
Stir the meat together with the buffalo chicken dip.
Melt butter in a small bowl.
Slice the sheet of buns in half.
Put the bottom halves of buns on a baking sheet and spread with the buffalo chicken mixture.
Layer with bleu cheese crumbles.
Put tops on buns and brush with melted butter. Sprinkle with dried minced garlic.
Bake for 10-15 minutes or until buns are golden brown and everything is warmed through.