Recipes
Knott's Breakfast Biscuits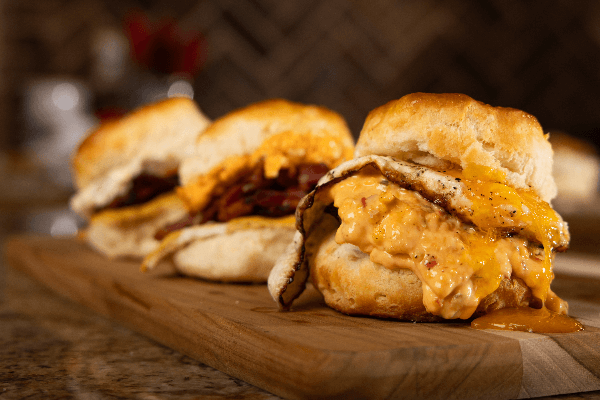 Biscuits are a classic #PureSouth breakfast! Try any of Knott's pimiento cheeses for a creamy texture to your savory breakfast.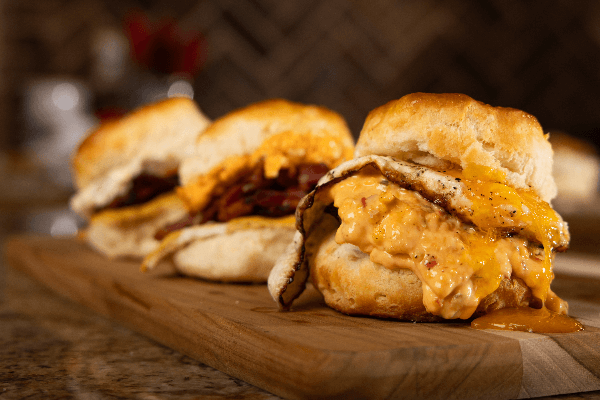 Ingredients
1 package of canned or homemade biscuits
Your choose of meat — Sausage, bacon, Knotts pickled bologna, fried chicken, and/or Country Ham
1 case of your favorite Knott's product
Eggs cooked to preference
Instructions
Prepare biscuits according to package direction or recipe.
Heat pan to medium heat.
Place meat into pan; flip when needed.
Cook until desired degree of brownness. Set aside.
Take biscuits out of the oven.
Cut biscuits in half Split biscuits open and spread desired amount of Knott's product on the bottom half of each biscuit.
Top with egg of choice and add meat to biscuits.
Serve warm.